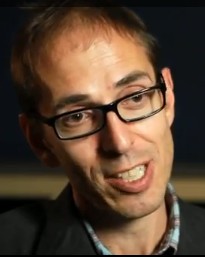 Please take the time to watch this 10 minute video with James Delingpole regarding the hoax of anthropogenic global warming and ClimateGate.
Delingpole has done a great deal to expose this Marxist hoax which is nothing but a vehicle to take away our property and our freedom.
Since the deception, junk science and "fudged" information concerning this hoax were broadly exposed to the light of day in ClimateGate, belief in the silly idea of man-made global warming has dropped to only about 1/3 of the population, and nearly 3/4 believe the "scientific information" we've been fed has been falsified. If you still believe in this nonsense, or are tempted to, you owe it to yourself to watch this video. No one should believe a lie, just because they believe that's what the herd is supposed to believe.
You owe it to yourself to learn the truth about this bad lie.
From the video description:
James Delingpole is a bestselling British author and blogger who helped expose the Climategate scandal back in 2009. Reason.tv caught up with Delingpole in Los Angeles recently to learn more about his entertaining and provocative new book Watermelons: The Green Movement's True Colors. At its very roots, argues Delingpole, climate change is an ideological battle, not a scientific one. In other words, it's green on the outside and red on the inside. At the end of the day, according to Delingpole, the "watermelons" of the modern environmental movement do not want to save the world. They want to rule it.