After interviewing nearly three dozen people in the George Zimmerman murder case, the FBI found no evidence that racial bias was a motivating factor in the shooting of Trayvon Martin, records released Thursday show.
Even the lead detective in the case, Sanford Det. Chris Serino, told agents that he thought Zimmerman profiled Trayvon because of his attire and the circumstances — but not his race.
Serino saw Zimmerman as "having little hero complex, but not as a racist."
The Duval County State Attorney released another collection of evidence in the Zimmerman murder case Thursday, including reports from FBI agents who investigated whether any racial bias was involved in Trayvon's Feb. 26 killing.
The evidence includes bank surveillance videos from the day of the killing, crime scene photos and memos from prosecutors.
Among the documents is a note from the prosecutor who said one of the witnesses said her son, a minor, had felt pressured by investigators to say the injured man he saw was wearing a red top. The boy's testimony had been considered key, because it backed up Zimmerman's allegation that he — wearing red — was being pummeled.
Federal agents interviewed Zimmerman's neighbors and co-workers, but none said Zimmerman had expressed racial animus at any time prior to the Feb. 26 shooting of Martin, a black teen, in a confrontation at a Sanford housing complex. As Sanford police investigated the circumstances of Martin's death, the FBI opened a parallel probe to determine if Martin's civil rights had been violated.
Several co-workers said they had never seen Zimmerman display any prejudice or racial bias.
Two co-workers told agents they spoke with Zimmerman the day after the shooting, and both said they noticed injuries to Zimmerman's nose and the back of his head. One person said Zimmerman was "absolutely devastated."
Zimmerman told both colleagues that he followed Martin — whom Zimmerman described as a "suspicious person" — so he could tell police where the teen went, but was then "jumped" by Martin. Zimmerman told both that Martin reached for Zimmerman's gun before Zimmerman shot Martin.
In all, the FBI interviewed 35 people about Zimmerman, from current and former co-workers to neighbors and an ex-girlfriend.
Among the revelations found in nearly 300 pages of records:
• Zimmerman arrived at one of his police interviews with a friend who works as an air marshal. That friend told police Zimmerman was physically abused by his mother and had been estranged from his family.
• The day Zimmerman turned himself in to be charged with second-degree murder, authorities confiscated a handgun from his car.
• A gun dealer called police to say that some time in mid-March, Zimmerman called to say he was afraid for his life and "needed more guns."
• An ex-girlfriend said Zimmerman had outbursts and sometimes threatened suicide. She suspected it was a result of Accutane, the acne medicine he took. She said he was the "last person in the world" she thought would be involved in such an incident.
• The ex girlfriend said she and Zimmerman had a violent argument when she caught him on a singles dating web site, even though they were engaged to be married.
• Trayvon's cousin said he would swear "on a stack of bibles" that the person shouting in a 911 tape that recorded screams during the struggle was Trayvon.
Zimmerman, 28, claims Trayvon attacked him, breaking his nose and slamming his head on the concrete at the Retreat at Twin Lakes townhouse complex. Specially appointed prosecutors who investigated the case charged Zimmerman with second-degree murder, which carries a potential life sentence.
The state attorney's office says Zimmerman wrongly assumed Trayvon was a criminal, and says he did not suffer injuries serious enough to require deadly force to defend himself.
The U.S. Department of Justice and FBI stepped in about a month after the killing, as protesters nationwide criticized the investigation. The original probe was conducted by police in Sanford, the central Florida community where Zimmerman lives and Trayvon was visiting while suspended from school.
- - - - - - - - -
CNN) -- [Breaking news update at 8:55 p.m. Monday]
One of the jurors who acquitted George Zimmerman said she had "no doubt" Zimmerman feared for his life in the final moments of his struggle with Trayvon Martin, and that was the definitive factor in the verdict. The juror spoke to CNN's "Anderson Cooper 360" on Monday.
[Original story, posted at 8:48 p.m. Monday]
Juror: Zimmerman's 'heart was in right place' but judgment was lacking
(CNN) -- One of the jurors who acquitted George Zimmerman said she believed his "heart was in the right place" the night he killed Trayvon Martin, but that he didn't use "good judgment" in confronting the Florida teen.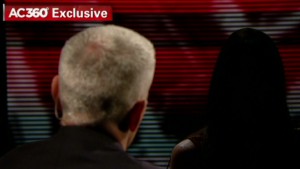 Juror: Zimmerman's heart in right place
The juror spoke to CNN's "Anderson Cooper 360" on Monday night. Her identity was concealed.
"I think George Zimmerman is a man whose heart was in the right place, but just got displaced by the vandalism in the neighborhoods and wanting to catch these people so badly that he went above and beyond what he really should have done. But I think his heart was in the right place. It just went terribly wrong," she said.
If anything, the juror said she thought Zimmerman was guilty of not using "good judgment."
"When he was in the car, and he had called 911, he shouldn't have gotten out of that car," she said.
She also said she believes Martin threw the first punch in their confrontation.
Zimmerman probably feared for his life before shooting Martin, and it was his voice that was heard screaming for help in 911 calls, the juror said she believes.
She will be writing a book about her experiences, literary agent Sharlene Martin said before her interview aired.
"My hope is that people will read Juror B37's book, written with her attorney husband, and understand the commitment it takes to serve and be sequestered on a jury in a highly publicized murder trial and how important, despite one's personal viewpoints, it is to follow the letter of the law," the president of Martin Literary Agency, wrote in a statement.
"It could open a whole new dialogue about laws that may need to be revised and revamped to suit a 21st Century way of life," Martin said.
Verdict debate doesn't end debate in Martin's death
Jurors were not identified by name during the trial.
However, according to HLN, CNN's sister network, juror B37 has been married 20 years, has two adult children and once had a concealed weapons permit. She has lived in Seminole County, Florida, for 18 years and volunteers for animal rescue groups, according to HLN.
In addition to exploring Florida self-defense laws, gun control and race relations, the book will show readers "why the jurors had no option but to find Zimmerman not guilty due to the manner in which he was charged and the content of the jury instructions," Martin said.
Martin has handled a number of other controversial high-profile books, including "If I Did It," the book written by O.J. Simpson, but acquired by the family of murder victim Ronald Goldman, detailing how the killings of Goldman and Simpson's former wife Nicole Simpson might have been committed.